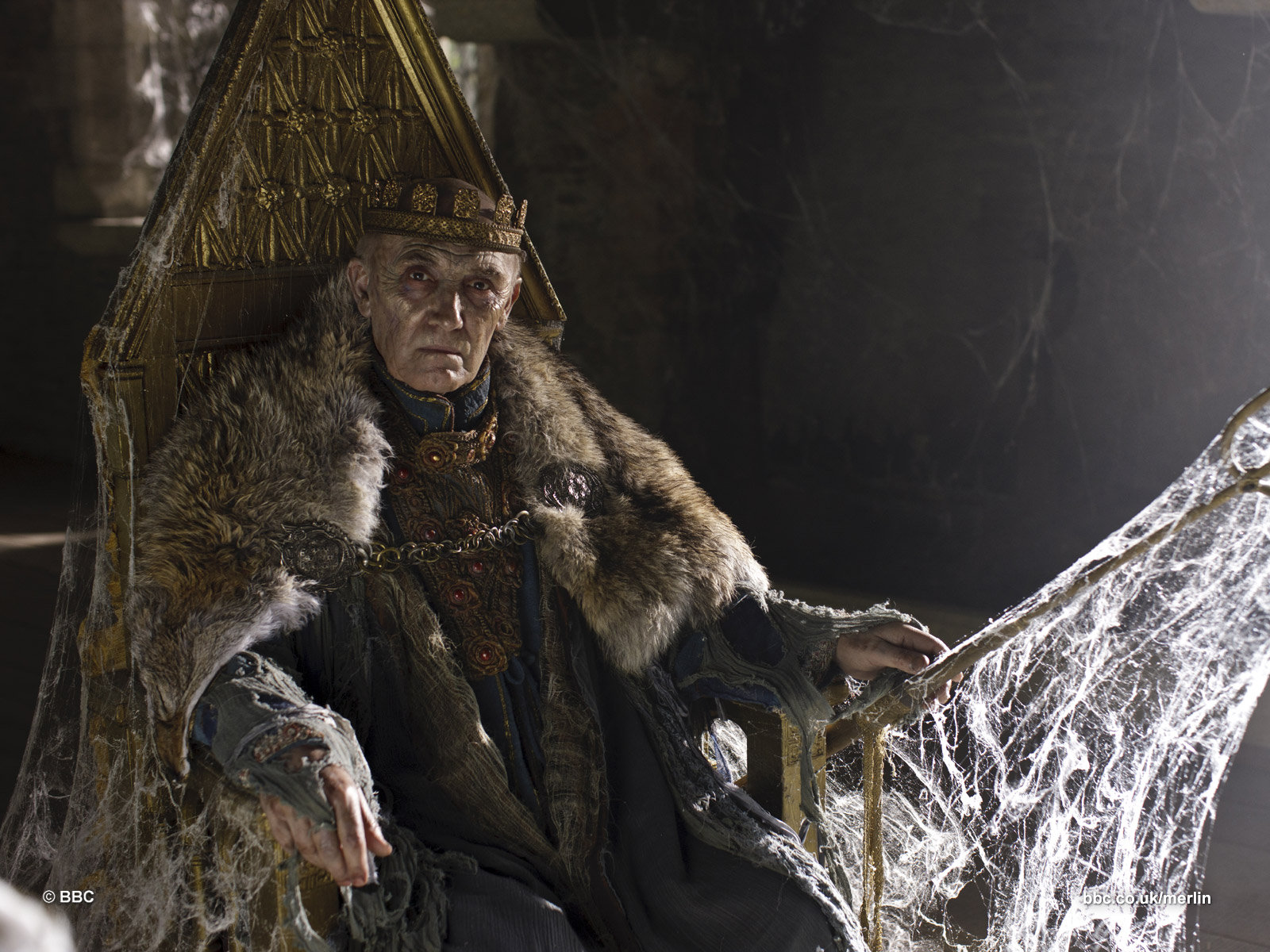 The Fisher King, also known as the Maimed King, was originally in legend a character that met with Percival in one of his mighty journeys becoming a knight. 
Percival was tested unknowingly by the Fisher King 3 times. In these tests, he was supposed to ask the Fisher King certain questions, but failed to understand what was expected of him and lost the chance to heal the Fisher King. He woke up the next morning and the Fisher King and all his squires and maidens had vanished from the great hall, in which a feast was being held the previous night.
Fortunately, not every story ends so dismal for the Fisher King! In another retelling, Percival, alongside two other knights named Sir Bors and Sir Galahad, anointed the king with a lance. This healed his crippling, battle wounds.
Two years prior to the death of Arthur, the Great Wizard gave Lady Isabella strict orders to preserve the best years of King Arthur's life, when he reigned. Isabella was gifted the echo stone: the power to capture her voice and forever keep it locked away until Camelot needed the resolve left in the good times.
Technical problems! Who has time for technicalities?

I was pleased to find an option to add audio files to my blog. I was NOT pleased to find the option is not as simple as uploading the file. Despite what tutorials you find online, it is NOT simple. It either takes money or patience, either of which I have very little. Maybe the tutorials are out of date. Or maybe a hex has been placed on the site. An evil druid, trying to put a stop to my work here? What an interesting turn of events…

Either way, I'm working on fixing the problem. In the meanwhile, go ahead and click the button below to check out our host site and take a listen.
Episode #1
~Welcome Back to Camelot~
"Return to Camelot," the Great Wizard told Lady Isabella. "Experience the kingdom's golden age." Lady Isabella is happy to return, honored to meet the king and queen of Camelot, and saddened at the news she hears of an old friend's troubles.